As restaurants struggle to reopen post-lockdown, happy hours are tough to find. As we discover new ones, I will list them here. If there are others that should be included, please let me know.
Avec River North
141 W Erie (in the former "Pacific Standard Time" space)
This is a great new Happy Hour in River North. Every Tuesday all wine bottles are half price. Happy Hour is Wed-Fri 4-5:30
Select wines $10 (250ml), Select cocktails $10
 Three great food items half price:
Chorizo stuffed Medjool dates with bacon and piquillo pepper-tomato sauce. It's spicy, sweet, and amazing for $10. Our favorite item!
Potato and salted cod brandade with garlic crostini $9
'Deluxe' focaccia with taleggio cheese, ricotta, truffle oil and herbs $10
Bijan's
663 N State St, Mon-Fri 4-6
Beer, Wine and Cocktails, Half Price
Chicago Chop House
60 W Ontario
Before Covid, Chicago Chop House had a terrific Happy Hour. Unfortunately, they no longer have one. If and when they resume the Happy Hour, I'll be happy to post it here.
Gordo's Tiny Taco Bar
333 E Benton Place, Suite 100 (Park level) Mon-Fri 4-6
$5 Margaritas, $4 Beers, All appetizers Half-Price!
Excellent food and service at a great price. If you enter from Randolph, take the escalators to the park level then head outside to the left.
Ocean Prime
87 E Wacker Mon-Fri 4-6
Specials on Sushi, Cheeseburgers, Deviled Eggs, Calamari, Goat Cheese Ravioli, Crab Cakes, and More! Specials on house wines by the glass, select cocktails. Good food in a nice atmosphere overlooking the river.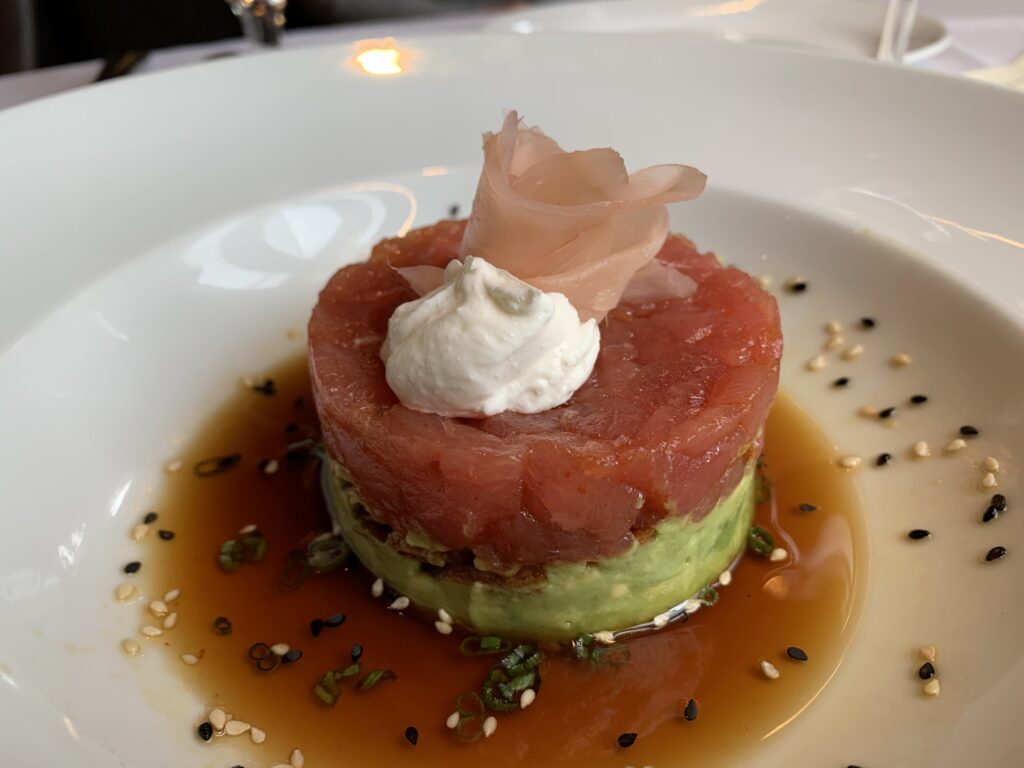 Osteria Via Stato
620 N State St – Sun-Thu 5-6, Fri-Sat 4:30-5:30
Half-price pizza and select house wines. Add a salad and you're all set!
Pinstripes Chicago
435 E Illinois, 4-6:30 Sun-Fri
One of our favorites is back. Make a reservation if you want to be outside on the patio.
$5 House wines, $5 Craft Beers, $6 Cocktails, Hummus Platter $8, Pigs in a Blanket $9, Tenderloin Sliders, Calamari, Truffle Fries, Wings and a selection of Pizzas and Flatbreads.

STK Steakhouse
9 W Kinzie, 3-5 PM Every Day
Ditch work early and head to STK Steakhouse for our Daily Happy Hour; featuring $2-$8 Bites, 1/2 Off Signature Cocktails & $10 Justin Cabernet and Vievité Rosé.
Available in the entire restaurant. Available every day so this is a perfect late lunch or early dinner for Saturday/Sunday!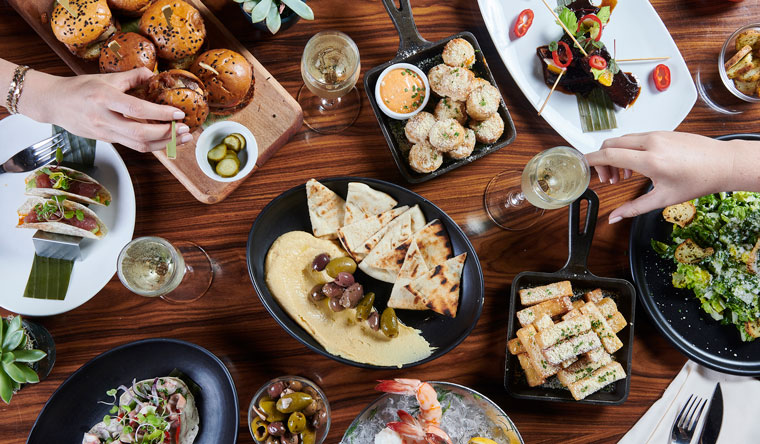 Truluck's Chicago
41 E Chestnut Street, 3-6 PM Mon-Fri
One of the best Chicago happy hours is back! Great seafood, wine, and cocktails served at the bar and lounge area. This one gets busy to get there early! Click the pics for full view.
Venteux
230 N Michigan Ave (The old Union Carbide Building) 4-6 PM Mon-Fri
Amazing food and great atmosphere, in the Pendry Chicago Hotel.
$8 Wines, $10 Cocktails, Sliders, Steak Tartare (Smoked egg yolk, sunchoke, mustard), Liver Mousse Tartine (Seasonal jam, mustard seed, fennel), Gougeres (Puff pastry with truffle honey and mornay), Shrimp Cocktail, $1 Oysters, and more. Get there early!